About us
HK Webtech is a web development company specialized in software technologies. Closely following new technological developments from an innovative perspective, HK Webtech offers reliable web-based services to various companies, especially wholesale and retail sectors.
We are especially assertive about creating customized software which are updated continually, renewed with add-ins if necessary and supported by the most favorite technology producers.
Our services draw a great deal of interest in the market. Along with web design, they include e-commerce, mobile applications, game development and custom implements and support for companies and institutions. Offering the best pricing model for the best software solution and aiming to give companies cost advantages; HK Webtech always works with a principle of providing more added values. HK Webtech determines the strategies of content development in accordance with the need of its co-partners and work with them to create and support innovative solutions. HK Webtech has established a software office in India and offers international services. HK Webtech works with many companies in different countries as in Saudi Arabia and in Holland, along with Turkey and proves itself to be reliable co-partner for companies it provides service. With its young, dynamic and ambitious crew, HK Webtech provides the best service for your needs.
We promise to provide websites which are highly user interactive and responsive with plenty of available electronic gadgets. Era of web applications and designing is at its peak. The generation has evolved where a small backer in outskirts to a giant airline company need to be online available for everyone. Web designing is an art and we are doing it since 2010. We have made a remarkable journey till the date.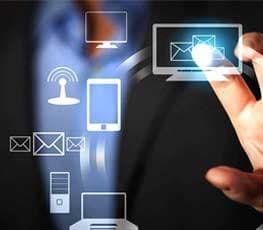 HK Webtech Information and Software Technologies, which has set out by searching for the needs in the wholesale and retail sector in the years when information technologies have begun to develop in our country; internet, intranet, ERP integrations, corporate web and product promotion sites for about 14 years. HK Webtech, which specializes in stock management and strategies, offers ERP and B2B solutions since 2010. HK Webtech, which has been expanding its service range with mobile software iOS / android solutions since 2014, closely follows the rapidly changing technology and changes direction on behalf of business partners.
Contact us
Email : info@hkwebtech.com
© 2012 - 2023. All rights reserved.